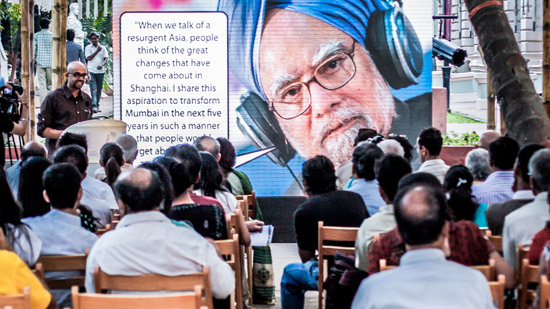 The Municipal Corporation is now preparing the city's next development plan, scheduled to run from 2014–2034. Some suggest, for plans to become even more effective, planning could be coordinated collectively. For instance, a more grassroots approach could be taken—one that allows residents to make suggestions about developments for their neighborhoods. Join this panel discussion to consider the citizen's role in government development and how we can explore participatory planning in Mumbai.
Program series initiated by Lab Team Member Neville Mars. Hosted and facilitated by Naresh Fernandes and Sourav Biswas.
Participants: Vinay Somani, Founder, Karmayog; Milind Mhaske, Project Director, Praja Foundation; Chetan Temkar, Founder, Smart Shehar; Shailesh Gandhi, RTI Activist, Former Information Commissioner, Government of India; Prasanna Desai, Principal, Prasanna Desai Architects; Gautam Patel, environmental lawyer; Himanshu Burte, Architect-Researcher, TISS.
This event will be conducted in English.
Photo: UnCommonSense
Related events